FREE PUBLIC LECTURE:
---
Contemporary Art Dealers of Dallas
and Meadows School of the Arts at S.M.U.
present:
The Usefulness of Art:
Tania Bruguera in Conversation with Noah Simblist
The Texas Theatre
Wednesday, September 25, 2013
Doors open at 6 pm / Lecture begins at 7 pm
---
FOR IMMEDIATE RELEASE (DALLAS, TX)  –  Contemporary Art Dealers of Dallas and Meadows School of the Arts at Southern Methodist University present, "The Usefulness of Art: Tania Bruguera in Conversation with Noah Simblist". The conversation will be held at The Texas Theatre on West Jefferson Boulevard in Oak Cliff on Wednesday, September 25.  Doors Open at 6:00 pm and the discussion will begin at 7:00 pm. Students are free with a current student I.D.  A cash bar will be available for refreshments.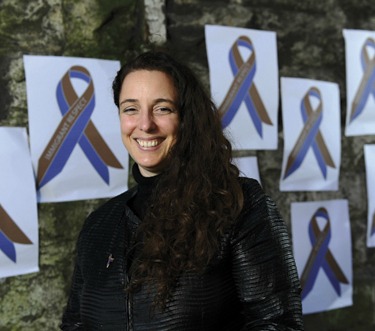 Tania Bruguera is a Cuban-born interdisciplinary artist who has worked with behavior art, performance, installation and video­. Her work has been featured in Documenta 11 in Germany and in the Venice, Johannesburg, Sáo Paolo, Shanghai and Havana biennials. In March 2011, Bruguera began a five-year social project, Immigrant Movement International, the first year of which was sponsored by Creative Time and the Queens Museum of Art. IM International functions as a think tank for immigrant issues; from its storefront headquarters in Corona, Queens, Bruguera and other staff and volunteers offer free educational, artistic and consciousness-raising activities to a community of immigrants. Bruguera is a proponent of "arte útil" (useful art), meaning art that can be implemented in people¹s lives in ways that address social and political problems. She is now embarking on a new project with the Queens Museum and Van Abbemuseum in the Netherlands, culminating in the transformation of the old building of the Van Abbemuseum into the Museum of Arte Útil.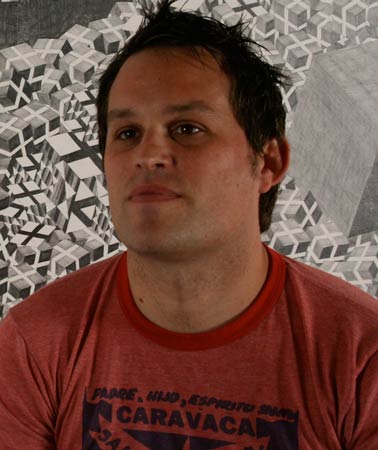 Noah Simblist, an Associate Professor of Art at Southern Methodist University, works as a writer, curator, and artist with a particular focus on art and politics in Israel-Palestine. His curatorial projects include Yuri's Office by Eve Sussman and the Rufus Corporation at Ft Worth Contemporary Arts, Out of Place at Lora Reynolds Gallery, Tamy Ben Tor at Testsite, and Queer State(s) at the Visual Arts Center. He was also on the curatorial team for the 2013 Texas Biennial. Writing projects include Setting Sail: The Aesthetics of Politics on the Gaza Flotilla, for Art Papers, The Art of Forgetfulness, the Trauma of Memory: Yael Bartana and Artur Zmijewski for Transmission Annual, a feature about the work of Dor Guez for ARTPULSE as well as interviews with Khaled Hourani, Omer Fast, Jill Magid, Walead Beshty and Nicholas Schaffhausen. This past summer he was a guest blogger for Art21, reporting from Venice, Beirut, Tel Aviv and Ramallah.
The Texas Theatre
is located at 231 West Jefferson Boulevard in Oak Cliff. It is 3 blocks from the Bishop Arts District in Oak Cliff.  FREE Parking is available along Jefferson Boulevard after 4:00 pm. FREE Parking is also available at the Bank of Texas lot at 12th & Centre.
FREE and OPEN TO THE PUBLIC
Contemporary Art Dealers of Dallas (CADD) is a non-profit membership organization of galleries formed in 2006 for the purpose of promoting the advancement of contemporary art on all levels. Members are committed to represent the highest standards of contemporary art, while recognizing the importance of integrity and responsibility in working with artists, collectors, museum professionals, and the cultural community of Dallas.
Each year CADD offers a Scholarship to a graduating high school senior from Booker T. Washington High School for the Performing and Visual Arts. The Scholarship is awarded to a student pursuing a Fine Arts degree at an accredited university or art institute. The scholarship may be used for tuition, books, equipment, travel, and/or supplies assisting the student in their academic endeavors. Proceeds from events assists with the CADD Scholarship Fund and other CADD Educational Programs.
---